Joint Co-ordinator 2015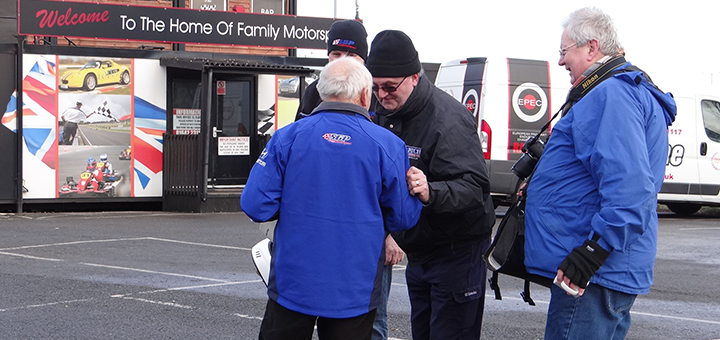 Following a number of recent meetings with Ian A Dixon, the ANECCC Secretary, and Steve Petch, ANECCC the Stage Rally Championship sponsor, it has been decided that I shall continue as joint Co-ordinator for 2015. Ian will be the other joint co-ordinator for 2015.
Ian very kindly offered his services and it is due to the encouragement from Steve and Ian that I have agreed to continue for 2015. I'm sure Ian and I will work well together to provide competitors with a new and attractive championship.
Ian will attending the Malton Stages in a number of roles and will be glad to meet and talk with any of you regarding any topic concerning the championship.
Ian's contact phone numbers are: (H) 0191.373.1872 (M) 07581 685887
His email address is rede3zero@gmail.com
Steve Petch is providing one of his 4×4 rally cars as an expenses paid 'Prize Drive' to the winning 2014 championship driver to drive on The 2015 Jack Frost Stages. Steve Bannister is also providing a 'Prize Drive' for the winning co-driver by competing on the same event. A most unique and entertaining conclusion to the championship…
Additionally Ian and I wish to thank Steve Petch for his continued support of the championship and we all look forward to working together again in 2015.
We have now reached the planning stage for the 2015 championship.
During 2014 there have been concerns expressed by registered, and also from non-registered competitors, that the total number of rounds for the 2014 championship was too many.
In response to this it has been decided that the number of rounds for 2015 will be reduced.
The total number of rounds for 2014 is 15, with 8 scores to count.
The total number of rounds for 2015 will now be 10, with 6 scores to count towards the overall championship.
It is felt that by reducing the total number of rounds the championship may become more attractive again and hopefully draw more registrations in 2015.
As a result of the reduction in qualifying rounds it means that some events which are included in 2014 will not be part of the 2015 championship. Therefore we'd like to take this opportunity and thank all the events' organizing teams collectively, including marshals, medical teams, radio crews, etc. for their involvement over the past years and wish them all good luck for the future.
A final decision regarding which events are to be included in the 2015 championship will be made shortly.