Jack Frost Stages 2016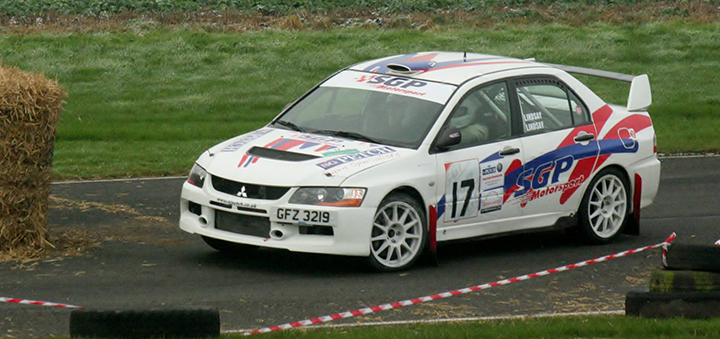 2016 will once again feature a mostly gravel format with 6 rounds, from a total of 11 rounds, counting towards overall status. And, once again, there is the opportunity for the top driver to drive one of the SG Petch Motorsport 4×4 rally cars on an event.
This is Steve Petch's 10th year sponsoring the series and I'm sure everyone involved in motor sport in Northern England will welcome this continued relationship. Many thanks Steve.
The first round, The AutoGas 2000 Jack Frost Stages, based at Croft Circuit near Darlington, took place on the 17th January. Jack Frost by name and Jack Frost by nature… A bitterly cold day was endured by spectators, competitors, and officials. The bravest group of people were the marshals. Standing out in that weather, all day, from dawn till dusk proves why British marshals often lead the way. When it comes to down to the crunch there're top of list. Many thanks to them all, young and old…
This year the event was a round of a number different other championships throughout the country and scruitineering was available on the day before on the Saturday afternoon. A number of local crews took advantage of this privilege giving themselves a slightly longer lie in on Sunday morning…
Sunday morning dawned at with a heavy frost following a sprinkling of snow overnight. The temperature during the whole day hardly lifted above zero and with quite a heavy fog early in the day the first stage proved to be very interesting for a number of crews. The fog would lift as the day progressed and by lunch time had disappeared completely.
Stalwart of the championship, Peter Stephenson from Thirsk with his Ford Focus WRC, was the highest registered ANECCC championship competitor with a start seed of 4. Peter started cautiously to establish grip level but with a spin on SS1 found himself in 7th place. Steady times for the remainder of the day, apart from some dramas on SS5, would see Peter eventually finish 5th overall, 1st in class on the event, and score points for 2nd in class in the championship.
Next in line were Alistair Hutchinson and Joe Hutchinson from Barnard Castle. Joe was reading the route instructions in their 'Rapid' Renault Clio. Describing the Clio as rapid is a bit of an understatement. Alistair had a bit of a slow start. Being troubled a bit by the fog and also too much experimentation in trying to find the limits. A spin on SS4 when the brake pedal collapsed causing brake bias issues grabbed their attention some-what. After the lunch break and the stages were reversed Alistair would set some pretty quick times and eventually finished 10th overall and 2nd in class.
Re-crowned champion of the 2015 championship, Cumbrian Barry Lindsay, was next in the SGP Motorsport Mitsubishi Evo 9. Barry was driving this car as the "Prize Drive" for winning the 2015 championship and his father Michael co-driving. Seeded at 17 Barry had a very anxious start to the event. The stress and strain could be seen in his face, however, after returning back into the service park following SS1 he found that, even after a full 360 spin in front of the grandstand, (show-off…), he was quite handily placed 3rd fastest. Caroline Lodge, Barry's regular co-driver for 2015, who incidentally finished 2nd overall in the ANECCC championship, had been Barry's first choice as co-driver. Unfortunately Caroline, from Brampton, had a previous engagement and couldn't attend. "Simply awesome…," said Barry at the prize-giving after the event. "As the pace picked up and the track dried we unfortunately tumbled back in the results. A rear differential breaking on Stage 4 lost a bit more time. Our fight back in the dark was helped on the last stage with 7th fastest. Final result 12th Overall, 7th in class…"
Nomadic co-driver Dick Wardle from Pickering was co-driving for the non registered Kenneth Moore in a Hillman Avenger. This 2.0litre Vauxhall powered car with a sequential gear change is nothing like its historic cousins. As Dick says, the cars so well prepared you can eat your dinner off the floor. A very creditable 26th overall, 7th in class, gets Dick's 2016 campaign up and running.
Another competitor making a return to the championship after a spell away is Andrew Hutchinson, from Bishop Auckland. Andrew had great enjoyment guiding the very experienced non registered Colin Butler in his Renault Clio. (Something of a pattern developing here…). An eventual 58th overall, 14th in class was their reward for a steady day with only petrol and tyres being needed for the car.
Another co-driver without a home is Andy Brown from East Rainton near Houghton-le-Spring. Today Andy was doing his utmost to guide Ed Todd in his GTM Coupe between the straw bales which are used to define the chicanes. Like a lot of other competitors Ed and Andy found when they were on their second lap that they were catching slower cars, who were probably on their first lap and unsure of the grip available. 21st overall, 5th in class.
Returning for another year of fun in the woods is Kev Wilson, from Harragate. Kev's normally reading the pacenotes in a Ford Escort Mk2 for Andrew Robinson. Today Kev's doing his best to read the route diagram for young Ben Wilson in his Citroen AX. Having no real issues to be concerned about they would be back at the finish 53rd overall, 4th in class.
New recruits for 2016 are Mark and Amanda Talbot from Penton near Carlisle. Mark and Amanda were pedalling a Peugeot 106 1400 which had its gear lever depart company from its housing and a fuel pump fail before lunch. Additional problems hampered their progress when Mark accidentally turned the cut-out switch with his knee while changing gear. Not the first time that movement has caused a similar stoppage so re-locating the cut-out may eliminate this issue in the future. 70th overall and 7th in class is probably a decent result considering their lack of knowledge of Croft circuit.
A very pleasing situation is to see is that of ALL of the 9 registered crews finished the event. Well Done everyone…
Regulations for the 2nd round, the Riponian Rally on the 22nd February have been out for a while and entries are still available… http://www.riponmotorsportclub.co.uk/riponian-stages-rally
Regulations for Round 3, The Malcolm Wilson Rally on 7th March, are also available from the rally website… www.malcolmwilson.co.uk