Grizedale Stages 2016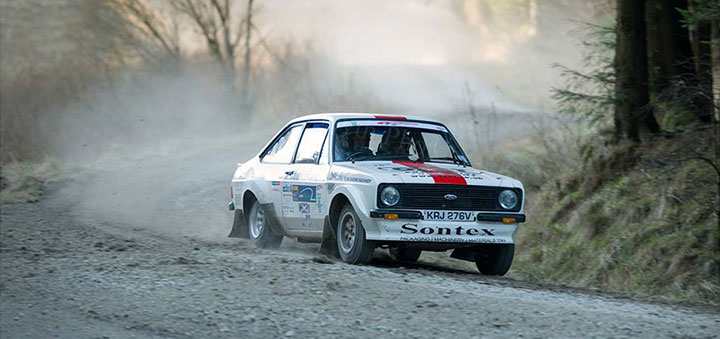 The 2016 SG Petch ANECCC Stage Rally Championship came to a conclusion in the Lake District with the Grizedale Stages on Saturday 26th November. Although the drivers title had been decided after 10 events in favour of British rally legend Steve Bannister, the title for the co-drivers went all the way to the last round of the championship.
Steve Bannister from Malton, driving his famous red stripe Ford Escort Mk2, is the 2016 Champion Driver. Andy Brown from Durham, Ben Cree's regular Co-driver for 2016, is the Champion Co-driver for 2016.
Steve and Andy both deserve these hard fought for victories. Many congratulations to both of them…
Ben Cree from Thirsk, driving a Peugeot 205 1600cc, is 2nd overall Driver. Kev Wilson from Malton, Andrew Robinson's regular Co-driver, is 2nd overall in the Drivers' table.
Peter Stephenson, our stalwart of the ANECCC Stage Rally Championship, is 3rd overall driver. Mick Dickson from Hawick, Ian Baumgart's regular co-driver, is 3rd overall Co-driver.
Awards for the 2016 SG Petch ANECCC Stage Rally Championship will be presented on Sunday 15th January 2017 at The Jack Frost Stages. The presentation begins immediately after the event awards have been presented:
The 2016 award winners in the championship are:
1st Overall Driver – Steve Bannister
1st Overall Co-driver – Andy Brown
2nd Overall Driver – Ben Cree
2nd Overall Co-driver – Kev Wilson
3rd Overall Driver – Peter Stephenson
3rd Overall Co-driver – Mick Dickson
Co-Driver
1st Class 1 Driver – Mark Talbot
1st Class 1 Co-driver – Amanda Talbot
1st Class 2 Driver – Barry Lindsay
1st Class 2 Co-driver – Caroline Lodge
1st Class 3 Driver – Andrew Robinson
1st Class 3 Co-driver – Mick Johnson
1st Class 4 Driver – Timo Kennish
1st Class 4 Co-driver – No award
1st Class 5 Driver – Ian Baumgart
1st Class 5 Co-driver – Richard Wardle
The details of the 2017 SG Petch ANECCC Stage Rally Championship are being prepared and will be released soon.
The Regulations and Entry forms for 2017 will also appear on the championship website soon.