Greystoke Stages 2016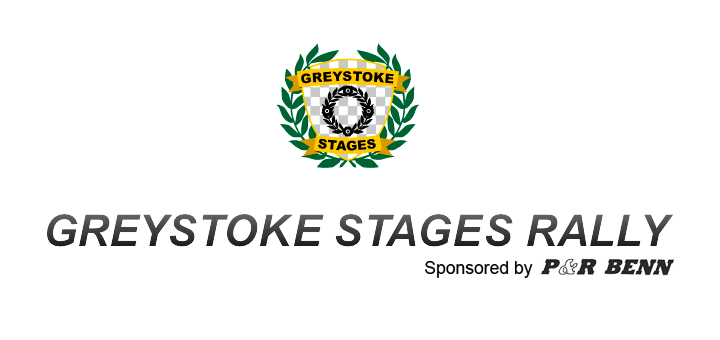 Over the past few years the Greystoke Stages have been blessed with having wall to wall sunshine. Not this year unfortunately… It rained from the very start of the day until just before the presentation speeches.
With regard to the championship prospects of the other leading contenders Peter Stephenson has missed the last two rounds due to work commitments. Unfortunately Barry Lindsay's 2016 challenge has taken a dramatic set-back. Barry, with Brampton co-driver Caroline Lodge, miss-judged a series of corners, clipped a corner a little too tightly and sent their 206 into the ditch, eventually coming to rest on its roof. Both crew members are fine. However, the 206 needs to have a serious inspection before its future can be decided. Hopefully Barry and Caroline will return soon…
Matthew Robinson and Sam Collis also had a difficult day with their Fiat 131 which endured an engine misfire. Eventual retirement was inevitable.
Highest placed registered competitor was Malton's Steve Bannister with his newly promoted co-driver Callum Atkinson from Edinburgh. Steve now leads the championship by a comfortable margin. Could this be Steve's opportunity to win the championship again?
The next registered contenders were Andrew Robinson and Kevin Wilson from York. Andrew drives his Mk2 Escort with some gusto and the engine could be heard screaming it head off as they progressed through the day. Andrew has a comfortable top ten position whilst Kevin has increased his lead on the co-driver's table to have a very secure lead at this moment in time.
Another driver doing well this year is Ben Cree from Pickering. After finishing 3rd in class on the event in his standard engine Peugeot 205 1.6 Ben has now moved into 2nd overall in the driver's table. Another example of showing that if a driver has good results on qualifying rounds then a strong championship challenge is possible.
New recruit for 2016 John Hepworth is gaining confidence as each event unfolds. Steady midfield results show a steady mid-table performance.
Following a nervy start to this years' event were Jonathon Hodgson and Gary Baker. Putting last years' disaster behind them they progressed quite well in their new Skoda Fabia 1.6 and have started moving in a positive direction. I'm sure more time in the car will bring its rewards.
Cumbrian Co-driver Helen Harkness had another comfortable day in the office with the non-registered Rob Graham in his Mk1 Escort. Finishing a creditable 5th in class lifts Helen into the top ten of the co-drivers' table.
No change very much at the top of the co-driver table. Going into the last three rounds Kevin Wilson has extended his overall lead and now has a decent lead over the remaining contenders.
Worthy of inclusion in this brief report is to bring to everyone's attention of two registered co-drivers who see themselves as drivers…? An ecstatic Kim Gray, from Mull, drove her Ford Escort Mk2 well enough to finish in the top twenty of the event. Whilst Helen Noble did her very best to frighten her husband Marcus in her Talbot Sunbeam Ti. Times are unimportant. Having fun is the objective…
After eight rounds the current points standings for 2016 are:-
Steve Bannister 377 pts
Ben Cree 307 pts
Peter Stephenson 302 pts
Matthew Robinson 269 pts
Barry Lindsay 244 pts
Co-Drivers
Kev Wilson 307 pts
Amanda Talbot 221 pts
Richard Wardle 208 pts
Mick Dickson 206 pts
Kim Gray 192 pts
Round 9, The Trackrod Forest Rally is on the 30th Sept / 1st October. Full details and regulations will be available on the rally website http://www.trackrodmotorclub.co.uk/index.php/rally-yorkshire/ry-home
Round 10, The MEM Proton Forest Rally is on the 6th November. Full details and regulations will be available on the rally website http://www.maltonmc.co.uk/maltonforestrally.html
Round 11, The Grizedale Stages is on the 26th November. Full details and regulations will be available on the rally website http://www.grizedalestages.co.uk/