Christmas Stages Results 2018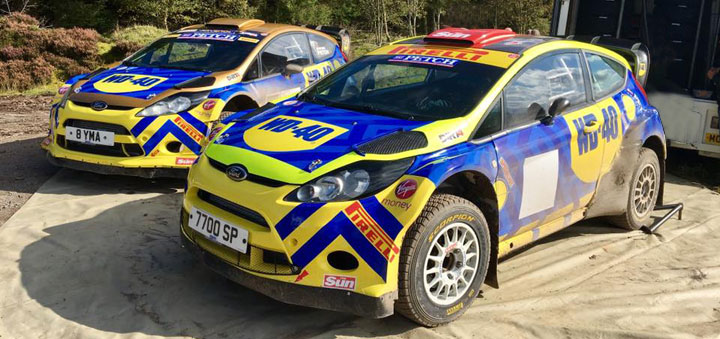 Hello Everyone, welcome to the 2018 ANECCC SG Petch Stage Rally Championship.
Many apologies for the lateness of this update. Over the past years my working standards have been much higher, however, my own available time to commit to the championship has been getting gradually eroded. Due to other priorities I now find any spare time I have is becoming increasing short. So I'll get on with this update…
Unfortunately Ian A Dixon, the 'care-taker' co-ordinator for 2018, has been quite ill over the past couple of weeks and has asked me to contact everyone and deliver the first update.
A big welcome to our newcomers for 2018. I'm sure you'll find the championship a rewarding challenge.
Well done to everyone who finished round one, The Christmas Stages, and to those who didn't finish I hope you have better luck next time.
Most of you will now be aware the 2017 ANECCC SGPetch Stage Rally Championship Prize Drive takes place at Croft Racing Circuit as part of the 2018 Jack Frost Stages on Sunday 21st January. Both Ian and I are extremely grateful to the owners of Croft Racing Circuit and to the JFS CoC Craig Hope for allowing this occasion to take place.
The championship winning driver and co-driver, Steve Bannister and Callum Atkinson, have very kindly offered their opportunity to drive one of Steve Petch's 4×4 rally cars to the second placed driver and co-driver. What a fabulous opportunity for Barry Lindsay and his regular co-driver Caroline Lodge. Many thanks Steve and Callum.
Unfortunately due to unforeseen difficulties with the chosen rally car, a Ford Fiesta 4×4 development car, Steve Petch has decided to offer his own personal WD-40 Ford Fiesta rally car as a substitute. What a great gesture by the championship sponsor..!!!
Throughout the past few days, while the issues with the development car were being investigated, Steve has always said he had "a Plan B", or should that have been 'a Plan WD-40'…?
This type of unselfish gesture typifies the true nature of the traditional club rallying world. The sport of rallying owes a lot to these people and must never be forgotten. Please show your support and go along to Croft on the 21st January for an exciting day of club rallying at its best…
Both Ian and I hope to see you all at Croft on Sunday 21st.
Regards
Colin Tombs – 2018 Joint Coordinator