Carlisle Stages 2016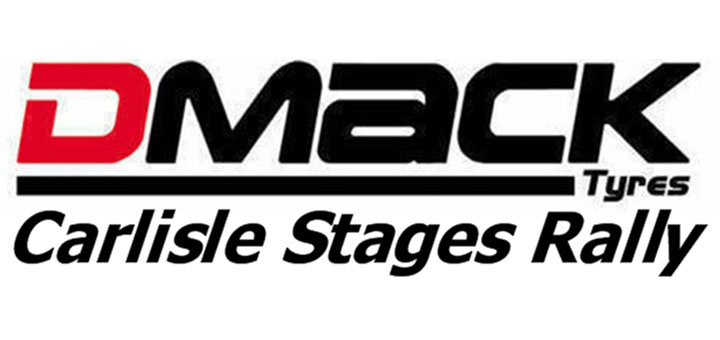 After a damp and drizzly overnight 12 cars, with 18 registered ANECCC competitors, left the Carlisle Rally sponsors, H&H Auctions of Carlisle, for 5 special stages in Kielder forest. It was hoped the overnight rain would help keep the dust down, however, once the top damp covering was swept aside the ground beneath was still quite dry.
Matthew Robinson, in his Fiat 131, was the highest placed driver to finish, and his brother, Andrew, followed him home as 2nd placed driver. Neither current series leader Peter Stephenson and second placed Steve Bannister were entered for the event and Matthew's total score now lifts him to 3rd overall. Both Matthew and Andrew had trouble free runs. Andrew had his usual cheerful codriver Kevin Wilson reading the notes and as a result of Andrews' efforts Kevin now leads the codriver category.
Third placed crew were the newly formed pairing of Ben Cree and Andy Graham. Ben has been struggling to find a regular co-driver for the series so Andy's experience should provide just what Ben is looking for.
Ian Baumgart and Mick Dickson are a crew who are having a steady season and are gradually making good progress up the championship table. Setting a steady pace often means a consistent performance and this is also reflected in their cheerful greetings whatever their situation.
John Hepworth in his very tidy Ford Escort had a trouble free run and like a lot of other crews who were seeded midfield found the forest surface was cutting up quite badly in places. A midfield seeding often shows midfield results and this is reflected by his midfield position in the championship.
Mark and Amanda Talbot in the 1400 class were another crew finding the forestry road surface demanded a great amount of concentration, however, another cry of "We've finished" means Amanda is 2nd overall co-driver and Mark hangs on to a comfortable 6th overall in the drivers table.
After a lengthy absence whilst building a new car Jonathon Hodgson and Gary Baker returned with a gleaming 1.6cc Suzuki Swift. A cautious start would see them finish midfield in the 1600 class.
A homeless Mick Johnson occupied the co-driver seat for Daniel Hiorns in his Subaru and was another to finish mid class, just in front of another nomadic co-driver Charley Sayer-Payne. Charley was sitting alongside Brian Watson and they would return home also in the middle of the 4×4 class.
An ANECCC regular conspicuous by his absence is Richard Wardle. Richard was leading the championship however he's now dropped to 3rd overall.
After seven rounds the current points standings for 2016 are:-
Peter Stephenson 302 pts
Steve Bannister 281 pts
Matthew Robinson 268 pts
Barry Lindsay 243 pts
Ben Cree 233 pts
Co-Drivers
Kev Wilson 241 pts
Amanda Talbot 221 pts
Richard Wardle 208 pts
Mick Dickson 206 pts
Kim Gray 192 pts
Round 8, The Greystoke Stages is on the 10th July. Full details are available from the rally website http://greystokestages.co.uk/
Round 9, The Trackrod Forest Rally is on the 30th Sept / 1st October. Full details and regulations will be available on the rally website http://www.trackrodmotorclub.co.uk/index.php/rally-yorkshire/ry-home
Round 10, The MEM Proton Forest Rally is on the 6th November. Full details and regulations will be available on the rally website http://www.maltonmc.co.uk/maltonforestrally.html
Round 11, The Grizedale Stages is on the 26th November. Full details and regulations will be available on the rally website http://www.grizedalestages.co.uk/